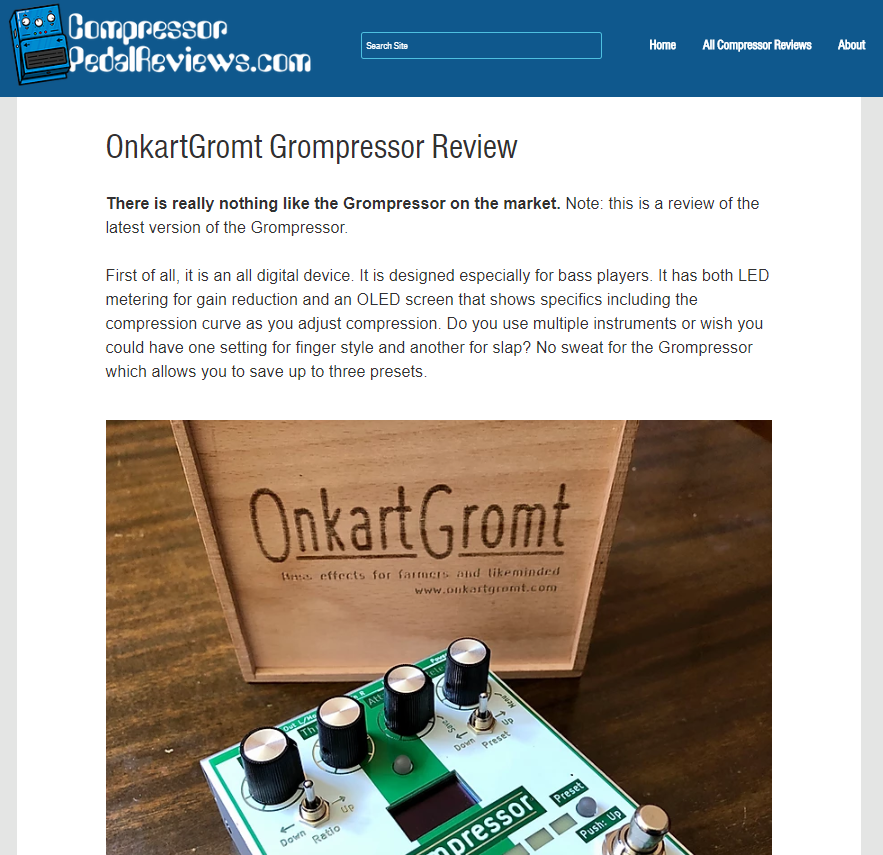 Many of you probably know Chris Tromp that runs the compressorpedalreviews website. Almost countless pedals have been tested by him and he knows what he's talking about when it comes to compressors.
Chris contacted me (Øyvind) some time ago because he had got an Grompressor and had some questions. After quite some time, contructive feedback, suggestions for improvments and testing, it ended up like this: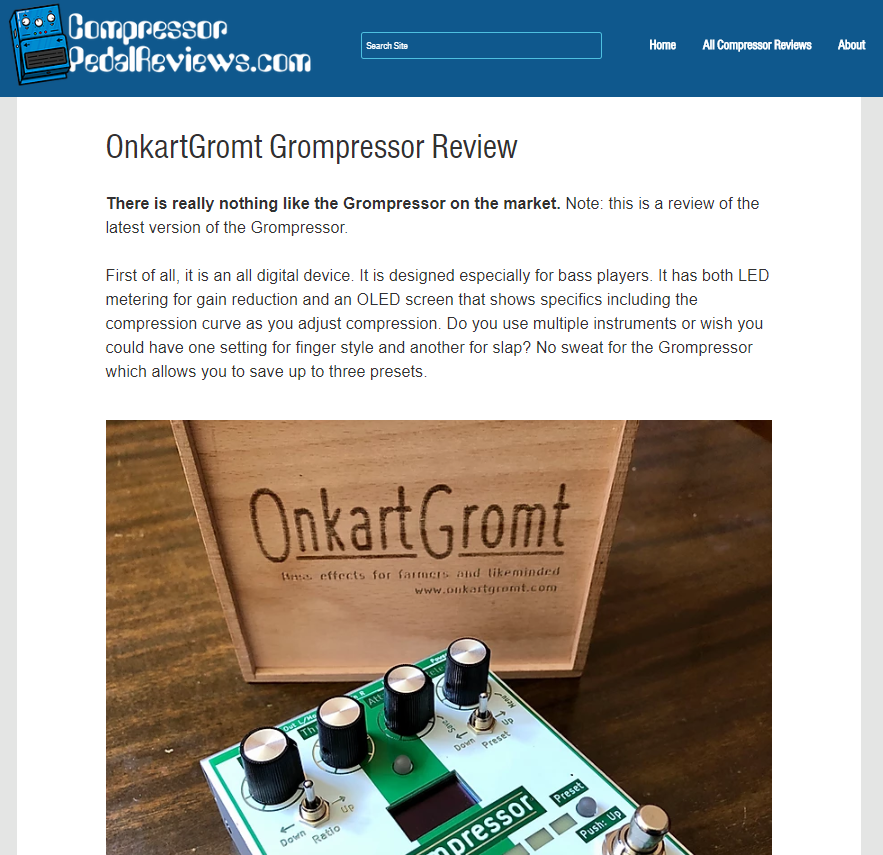 Chris did have some very nice feature requests based on his experience that lifted the Grompressor further up a level.
So now it also has a noise gate and tilt eq function.
Click the picture and read the full review and walk-through of the pedal.